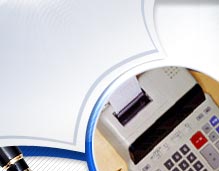 Firm Profile

We place an emphasis on quality of service and professionalism.  As a member of the National Society of Tax Professionals and the National Association of Tax Professionals, we ahere to the highest professional tax preparation standards.

What makes us unique is the personal attention, commitment and energy we bring to each client relationship. 

Our services are carefully aligned with our clients' financial needs and goals in mind.

Our primary goal is to take the worry and frustration out of tax preparation and keep "your money" in "your pocket" where it rightfully belongs!